Why Choose Us?

Content Coming Soon

Content Coming Soon

Content Coming Soon

Content Coming Soon
One of the most neglected considerations when purchasing an aircraft is how to properly plan for the sales tax and use tax implications of buying and owning your plane or helicopter. This can be a very costly mistake, as sales tax and use tax can be as high as ten percent of the aircraft's purchase price, and sometimes even higher.
Even if an aircraft is purchased in a state with no sales tax, or one in which the purchaser has a valid exemption to sales tax, there may still be liability to one or more additional states for the payment of use tax if the aircraft spends even a minimal amount of time in those states.
Many aircraft purchasers rely on sales and use tax advice from fellow owners or pilots, and too often this suggested tax solution is either outdated or was never a legally viable option. With more and more states aggressively pursuing sales and use tax on aircraft, it is critical to have valid exemptions in place before you close. In addition, each state's tax laws are different, and therefore the available exemptions, and the requirements to meet or qualify for those exemptions, differ from state to state.
FREE CONSULTATION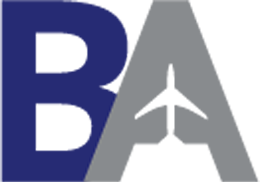 Six Common Mistakes Made By Aircraft Purchasers
Buying a plane or helicopter is a big decision, and one that should not be taken lightly. There are many considerations to be made during the acquisition process, and it is not uncommon for certain items to be neglected. Here is a list of six important items that are commonly overlooked.
1) Not Documenting the Terms of the Agreement in Writing. An aircraft transaction almost always involves a significant amount of money and a multitude of individual agreements between the buyer and seller. Often, the parties will discuss the terms verbally, come to what they think is "meeting of the minds ", and move forward with the purchase and sale of the aircraft without a written agreement. However, as the transaction progresses, it is not uncommon for the parties to find that either they failed to discuss one or more of the critical items in the transaction, or that they never actually came to an agreement on certain terms in the first place.
Great experience. Very diligent and professional!

- SANDY

Under difficult circumstances with an extremely compressed time frame Bart and his team delivered! I highly recommend him for Aviation legal and taxation needs.

- JACK O'NEILL

Bart is very knowledgeable and responsive to our aviation-related needs. I would highly recommend him and his frim

- JOSEPH GENZANO

Excellent aviation service from setting up a legal aviation entity to aviation tax filing. Very prompt and personalized service and team. Bart und Eric are outstanding and always there for me.

- STEPHAN HABERMEYER

Have always referred clients who are purchasing aircraft to seek counsel with Bart and his team. When the time came to purchase a plane of our own, it was a no brainer to have Bart structure things properly. Always answers his cell phone and even works on the weekend! Top notch service!!!

- PAUL SALLACH

Bart and his team are the best...I use his services and always recommend BA Law Group to my clients.

- HUGH GOMMEL

Bart is few of its kind knowledgeable, accommodating, professional,always there for the advise that helps formulate the best...... a true pleasure!!! BART PETERS

- DAVID MENDAL

FANTASTIC! I have been using the services of Bart Peters and his firm for 10 years. I doubt that anyone else could have done such a magnificent job involving very difficult situations with the FAA and IRS. I could not have "survived" without him.

- CHARLES BERTUCH, M.D.

I have been working with Bart Peters at BALG for several years now and am consistently impressed with his knowledge, professionalism, and communication skills. Bart and his team's performance is second to none.

- NEAL SCHWARTZ

Bart is a featured attorney on Mediation.com and we highly recommend his services.

- THOMAS PRONESTI
MORE TESTIMONIALS